December Devlog: A Look Back at 2022
Welcome to the December devlog for Helms of Fury! This year has been quite the adventure as we had some exciting developments with our game, got to chat with backers and fellow indie devs, and learned a lot in the process. Here's a look back at what happened in 2022!
January, February, March
We started the year off fixing bugs and gameplay issues we encountered during the Kickstarter. Once these were resolved, we worked on the boss battle for Dream Stone Forest.

In February we created a variety of content and showed some new fire abilities that were added to the game, along with a new break room that features a wishing well which might offer a reward!
For March, we had a lot of fun chatting and collaborating with backers on their Kickstarter Rewards. We were also able to show the first reward in game: "All That Glitters" is a rune we created with THWeaver that makes gold explode!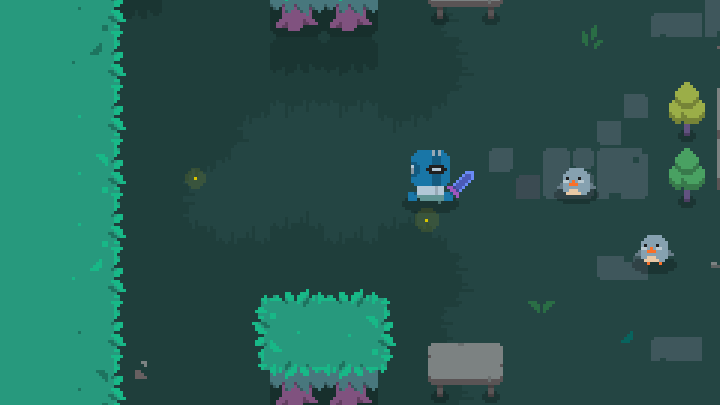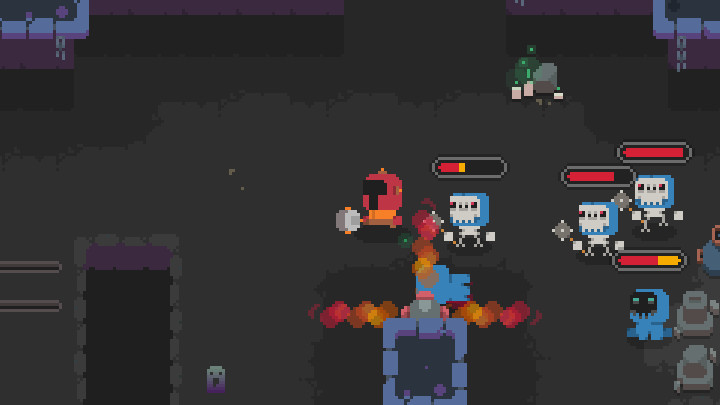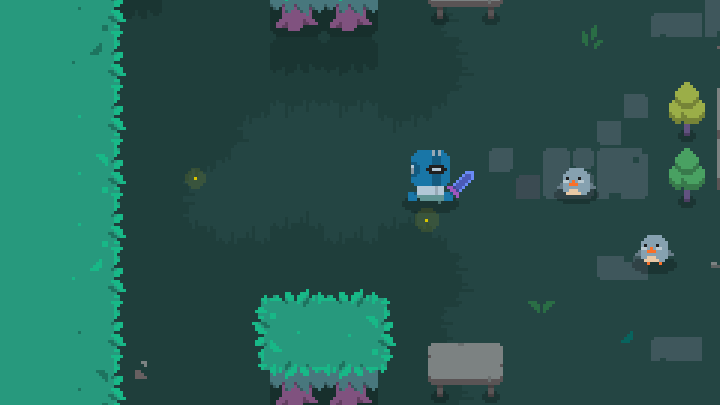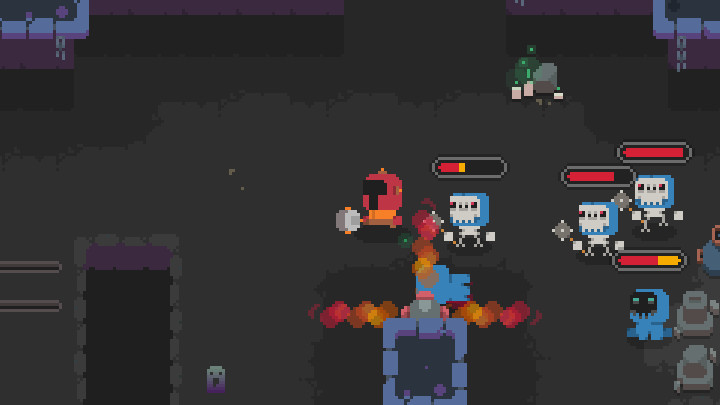 April, May, June
For April we worked on scaling the game and making sure it displayed properly at different resolutions. We also began work on better screens for Settings, Loading, and Character Select.
In May we shared a sneak peak of a boss battle where a crafty goblin attacks you with bombs and explosives! Elites were also introduced, which are dangerous enemies that guard treasure chests!
In June we designed more break rooms, and showed one featuring a cauldron that lets you mix a special potion. Additionally, new ground details were added throughout our levels.
July, August, September
July had a new cannon trap added to the game, along with 11 new trap rooms that make use of it. We also showed a new NPC we created with hatterbunny: a mole named Dampe who is always getting lost!
In August we updated Godot to the latest 3.5 version, implementing new features such as Navigation2DServer, and created a new system to better handle depth in 2D. The starting Portal Room was updated with a new interactive statue and companion pets that can be adopted.
For September we experimented with adding more variety to our level exits, and shared a Kickstarter Reward we created with The4bestgame - an elemental blacksmith named Rocksy Stone, who has a chip on her shoulder and can upgrade your items!

October, November, December

In October we finished our work on level exits, so stairs take you to the next stage and portals take you to the next level. We also updated the designs for our abitawake.com and helmsoffury.com websites.
For November we implemented the spirit realm into the game, which is part of the boss battle in Ghost Spire Castle. Our Attunements got renamed to Paths, and we made further improvements to combat and our enemy AI.

In December we continued work on the boss of Ghost Spire Castle by adding new attacks and polish, worked on two new elite enemies, and experimented with new break rooms for Skull Valley.

What's Next
With this year at its end, our primary goal in 2023 will be to complete our beta and get the final Kickstarter Rewards into the game. Once we finish these we will be working towards an Early Access release on Steam!
Thanks everyone for all your support and interest in Helms of Fury! We hope you had happy holidays, and cya in 2023!! =)